What is a nerd calendar?
As the name suggests, a nerd calendar is a calendar for nerds. This answer does not satisfy you? Then let's go into the depths of nerd life and find out what's so cool about being nerdy enough to know when Spiderman shone on the screen for the first time or when Alfred Hitchcock celebrates his birthday!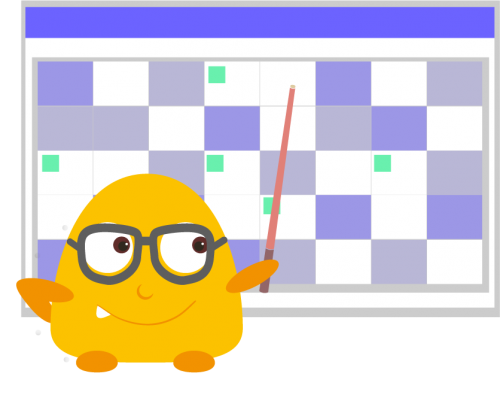 The Nerd Calendar draws your attention to important days
For a long time, the life of a typical nerd was considered bleak and boring. Many saw the nerd as a person who can get excited about "special things" and who seems a little strange to others. So much the better that the world view of most people concerning nerds has changed in the meantime.
If you are a non-nerd and want to know what topics a nerd is interested in or if you (as a nerd) want to find out if you already know everything about your scene, you can always take a look at the nerd calendar.
Simply transfer important dates: the nerd calendar as a basis for your background knowledge
Surely you know that only a few nerds are interested in everything. Many have specialties in which they feel particularly at home. Accordingly, you can use the nerd calendar individually, for example by transferring the days that are important to you into your calendar.
This way you can make sure that you always have a piece of special background knowledge and impress your friends.
Not in the mood for manual old school transfers to your planner? No problem! The Nerd Calendar offers another feature for true fans of digitalism. Because: of course you can also get notified about the important days. So you always keep an eye on everything and make sure you don't miss anything!
For whom is the Nerd Calendar suitable?
The Nerd Calendar is a helpful tool for everyone who:
are looking for new, exciting conversation content
want to find out more about their favorite topics
always want to be up-to-date
want to enjoy their nerd life to the fullest
or generally aim to find out more about the world of nerds. In short: the world of nerds is at least as versatile as the number of parties and birthdays is high. Even die-hard nerds, who were nerdy before there was a special term for it, should be enthusiastic about the nerd calendar.
Of course, our listing will be continuously expanded. If you should become aware of a holiday that is not mentioned here, we would be happy if you would point it out to us.
Have fun with your very special year overview!