Welcome to NerdSpot
Maybe you've already taken a look around at our site and are asking yourself: "Another calendar with curious holidays?" Yes, here you can get a calendar with strange and really nerdy holidays - and much more.
Today we'll show you what NerdSpot does more than a calendar, who we are and what it's all about.

NerdSpot reminds you - never forget a nerdy holiday again
Sure, you can find information on many pages, and maybe you also have your favorite curious holidays in mind. But:
As a real nerd, aren't you always looking for new curiosities?
Wouldn't it be cool if somebody did it for you?
And wouldn't it be even cooler if someone reminded you of all the relevant events for you?
NerdSpot will take care of that for you. Never miss a nerdy event again. No matter if "Day of the Crazy Hat Maker", "Talk-like-a-Pirate-Day" or the date of "Fireflys" first broadcast - NerdSpot reminds you. Just sign up here.
Choose a bot and get started
We inform you in different ways about upcoming nerdige events. Choose the channel that suits you best:
E-Mail
Twitter
Telegram
Discord
In the future we want to make more bots available. We are also planning NerdSpot apps for Android and IOS. At this point you won't miss any nerdy events.
Customize NerdSpot to your interests
You don't want to take part in every exciting event from the world of geeks and nerds? Tolkien annoys you, but comics are totally your thing? Or are you more interested in technical idols like Torvalds or Zuse? No problem: Just customize NerdSpot to your personal interests. Choose exactly the categories you are interested in.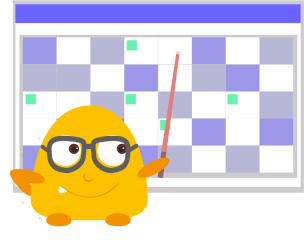 You see little colorful characters? Then you are right
Maybe you've already discovered them on our side - the nerd spotties. These little colorful guys are the NerdSpot mascots. They make sure that you don't miss an important event anymore. The "Nerd-Spotties" are smart and handsome - real nerds ;-)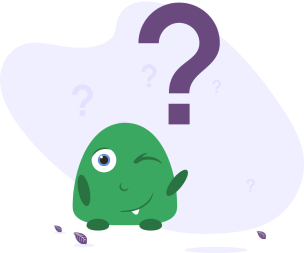 Nerdy info is also available for you on facebook and twitter
Our friendly and communicative "Nerd-Spotties" provide you also on facebook and twitter daily with nerdy information. Have a look.
Tell us your favourite event
Your dearest, most enduring favorite holiday is missing at NerdSpot? Whaaat? no big deal: Just send us a message and let us know about your event. This can also be a one-time holiday. After all, our "Nerd-Spotties" are not only nice to look at, but also clever. They remember both annually recurring and unique dates.
Just let us know here what's wrong with you. We are looking forward to your message.
NerdSpot - made by and for nerds and geeks
Behind NerdSpot is the IT company PCSG from Solingen. So our service is made by real nerds and geeks. The project is particularly close to our hearts for two reasons:
We're crazy about nerdy events ourselves. Rubber Worm Day and Donald Duck's birthday - wonderful.
NerdSpot was created during one of our first Tuesday hackathons. Here we put QUIQQER, our Enterprise Content Management System, through its paces. Every Tuesday we start a new service with QUIQQER and see where it might still hang.
The NerdSpot blog will be a nice curiosity cabinet
Today we have given you a small overview of what NerdSpot is - a real nerdy reminder service.
In the future we want to provide you with all kinds of geek stuff at this place. You'll get background information and editorial articles about our nerdy events, fun facts and be sure: You won't miss any cool news from our office. From NerdSpot news to the nerdy shirt of the month at one of our employees you get everything served here.
Until then, have fun.