36C3 coming up!
Yeah, soon it'll be that time again. We as Nerds don't mean Christmas, of course, even if the big red one also visits us. Of course we look forward to the time after Christmas! ... No, not New Year's Eve, we said we were nerds. Between Christmas and New Year it's time again for all hackers, nerds, geeks and people interested in technology.
4 days full of input!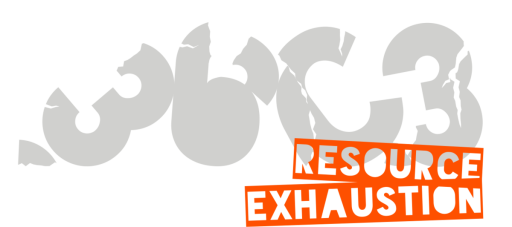 Exactly, the 36th Chaos Communication Congress (36C3) will take place from 27 to 30 December. Where? Leipziger Messer of course. The CCC is very much in line with the the motto "Resource exhaustion". What this means from the point of view of IT experts and how every digital nerd can contribute something to preserving resources will be clarified at Europe's largest Hacker Forum. As every year, the presentations can be seen and heard again. More than 120 talks and discussion forums are planned and divided into different tracks: Art & Culture; Politics & Society; Hardware; Science and Security. There is something for everyone.
From climate researchers to hobbyists who can make old stuff like new again - topics that contribute to the preservation of our earth are fully in the spotlight in 2019! You can't miss what's going on. Unfortunately the events are always completely booked out. If you haven't made it to the Nerd Olympics this year, you can enter your advance booking deadlines in the Nerd calendar for next year. It always runs in several phases in October and November. We'll do it too and remind you in time!
Want to be an angel?
No Christmas angel - although that would be freaky as an outfit. Angel at the CCC means of course the up to 2000 volunteers, without whom the event would not be possible. Here you can live out your geek talents and make your dreams of volunteering come true from the Bottle Collection Coordinator to the Camera Angel or Experienced Main Bar Angel. Just follow the **Call for angels** and during setup and dismantling, admission, at the bar - of course! - or wherever you want. It's good foryour karma and you're right in the middle of it instead of just being there.
There is no schedule for the events yet - maybe there will be one for Christmas. No gift paper garbage at all. We are already curious and will report when there's something new to report about this mega-event!
Links