First appearance of Deadpool
Deadpool is arguably one of the coolest comic book characters of all time. When Deadpool's first movie hit theaters in 2016, we were blown away. Because unlike other superheroes, he sometimes doesn't take it too seriously with correct and youth-friendly language. His sayings and jokes are already cult!
He's funny, brutal, and often pretty rough - you hadn't seen a superhero like that before. His first appearance, however, was not in 2016, but back in 1991 in the comic book New Mutants #98.
In this article, you can find out why we love Deadpool so much and which of his sayings made us laugh the most. We refrain from using coarse expressions - we promise!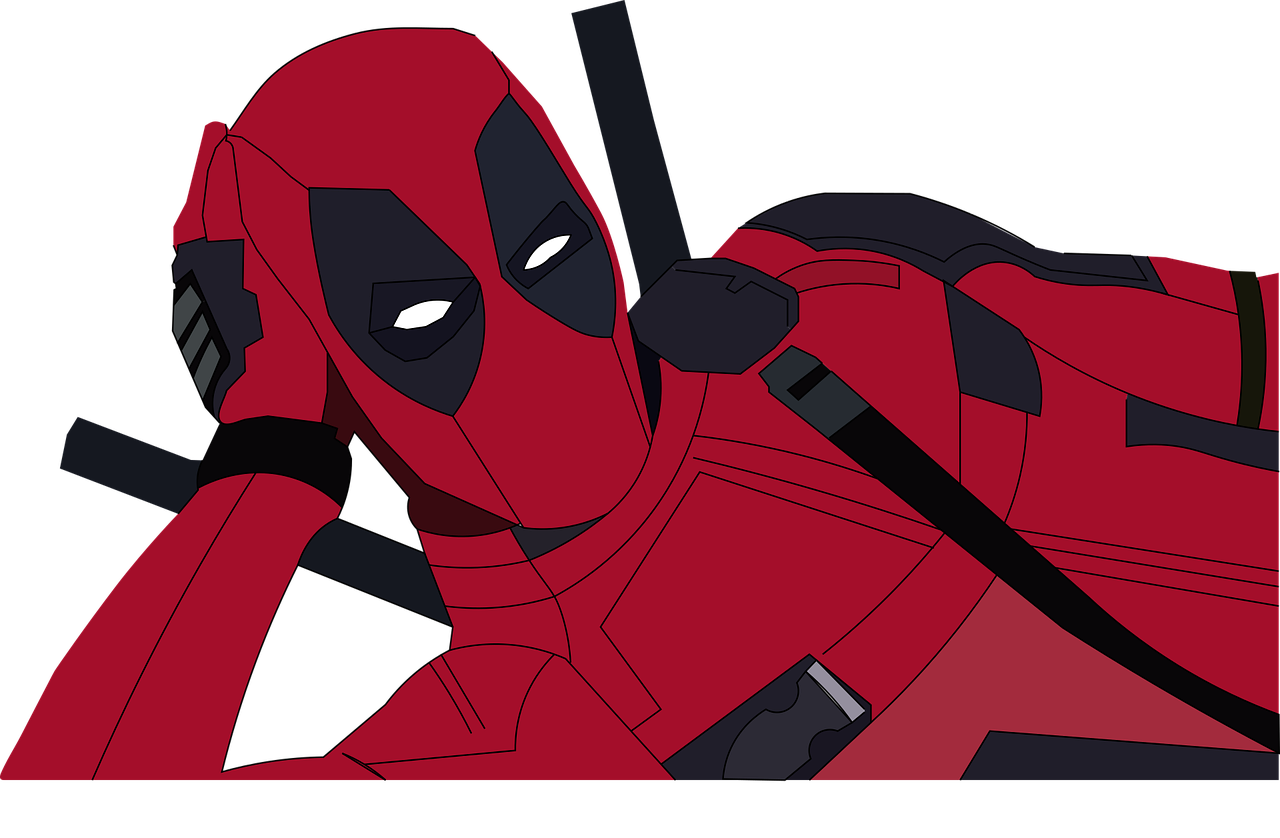 Why we love Deadpool so much
Even the first trailer made us want more: In 2016, the movie "Deadpool" was released and was an absolute hit. After seeing the trailer, we couldn't miss this spectacle and watched the movie directly in the theater. And we were delighted!
Because Deadpool is different than most superheroes. If you can call him a superhero at all. His absolute trademark is his pointed tongue. Because Deadpool always says straight out what he thinks. And often unfiltered - violent sayings are the result. For us viewers, these moves between funny and shocking.
Apart from that, Deadpool is remarkably brutal. He has no real code and doesn't follow any rules. He's just a tough guy who shouldn't be messed with. He slaughters his enemies and even comments on it with a casual quip - typical Deadpool.
His character also doesn't have much to do with classic heroes. He is absolutely cocky and doesn't care what others think of him. He is not a flawless hero who sees the good in everyone and wants to improve the world. He is a megalomaniac rebel who likes to make fun of others and has no regard for others.
You see: Deadpool is simply different. Completely unexpectedly, we were given such a cool, crazy, and over-the-top character that is super entertaining. That's why we're paying tribute to him today on the day of his first appearance. One more tip we want to give you: Deadpool's sayings are not suitable for everyday life!
Our favorite Deadpool sayings
Deadpool - most fans probably associate this name with cool sayings and jokes. He also likes to get a little racy and overshoots the mark - but we think it's cool! Here are our highlights:
You may be wondering, 'why the red suit?' Well, that's so bad guys can't see me bleed. This guy's got the right idea. He wore brown pants.
You don't need to be a superhero to get the girl. The right girl will bring out the hero in you.
Love is a beautiful thing. When you find it, the whole world tastes like Daffodil Daydream. So you gotta hold onto love. Tight. And never let go. Or else the whole world tastes like Mama June after hot yoga.