Birthday of Stan Lee
Today on 28.12 we would like to honor a very special man. It's none other than Stan Lee! Where do we even begin? There is hardly a person who has shaped the film industry and our lives as much as he has.
He gave us the Fantastic Four, the X-Men, Thor, Iron Man, and many other characters without whom we could not imagine the world. As a teenager, Stan Lee, whose real name was Stanley Martin Lieber, began working for Timely Publications, which later became Marvel Comics.
Stan was not only a gifted comic book writer but also one of the most important authorities for us nerds. Unforgettable is his numerous cameos, which probably put a smile on the face of every Marvel fan.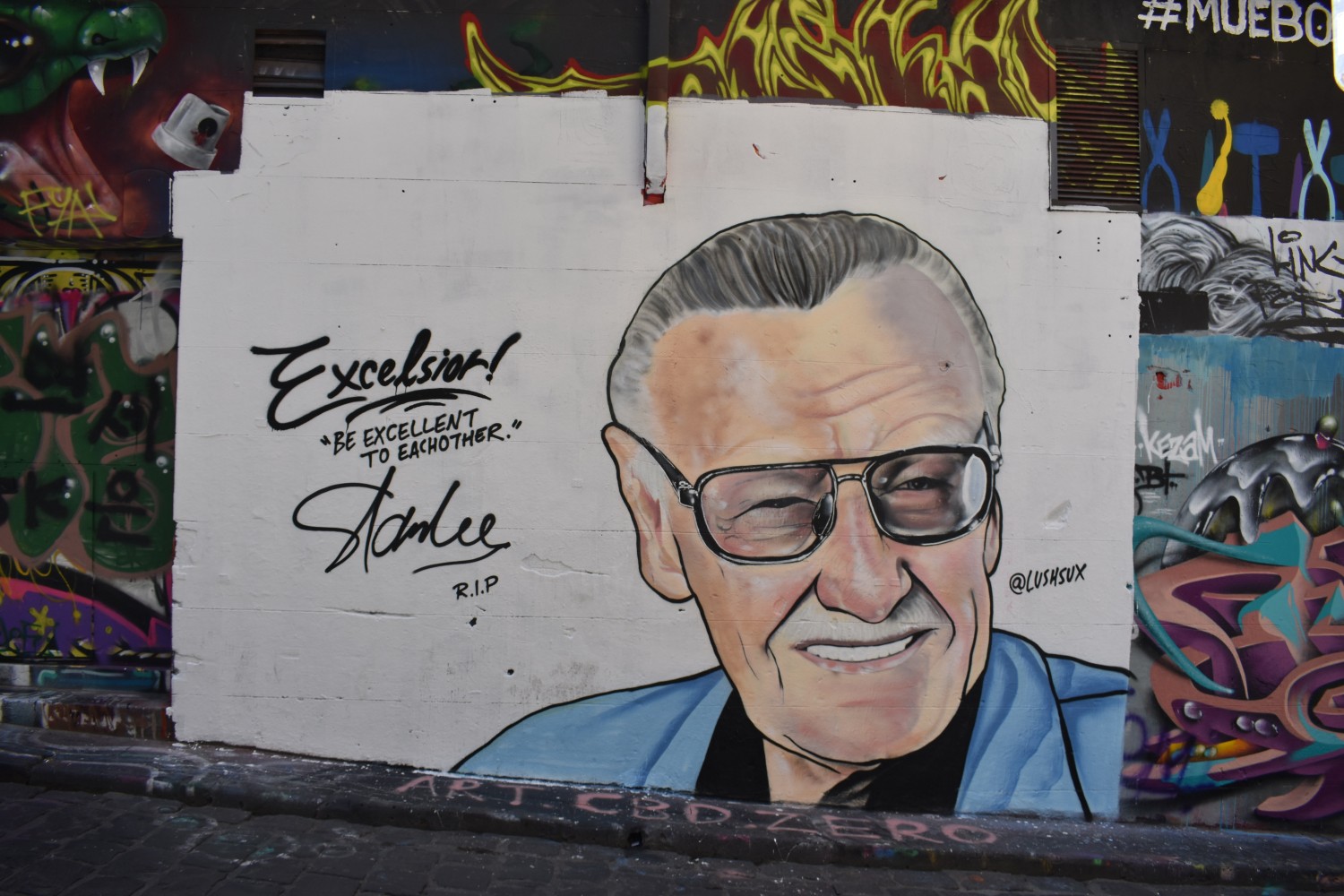 How Stan Lee revolutionized superheroes
Stan Lee's unique career took off in the mid-1950s. After DC Comics published two new superhero series, Marvel had to follow suit. Stan Lee invented the Fantastic Four. The series was so successful that he immediately continued to give the world new superheroes.
This was followed by the characters Hulk, Iron Man, Thor, and the X-Men. Then came Daredevil, Doctor Strange, and Spider-Man. Can you imagine that all these characters, who are still with us today, came from just one pen? What a genius Stan Lee was!
The viewers of the time also recognized this - the series was very successful. And there was a reason for that. Because Stan Lee's superheroes were anything but perfect. They had flaws and problems, were angry and vain. That went down so well with the audience because it was now easier for viewers to identify with the superheroes. Until then, superheroes had been infallible and almost perfect.
Stan Lee and his cameos
Die-hard comic fans know that Stan Lee wasn't always just a cartoonist or editor. Since the early 2000s, he has also made cameo appearances in his own films. Did you feel the same way: you were sitting in the cinema watching the new part of Iron Man and suddenly there was clapping or cheering in the hall? Then the reason was probably Stan, who once again made a cameo appearance.
Here are our highlights:
In X-Men, Stan appeared as a hot dog vendor.

In Avengers: Infinity War, Stan was the bus driver on a field trip for Peter Parker's class.

In Marvel's Spider-Man, Stan appeared as a cook at a diner owned by Peter Parker.

In Venom, Stan was seen as a walker with a dog.
The fact that Stan was still making regular cameo appearances well into his 80s shows just how passionate he was about his comics and the numerous characters.
Best Stan Lee Quotes
Finally, we would like to give you the best quotes from Stan Lee. Because he was much more than a writer and editor - he was a unique personality.
All I thought about when I wrote my stories was, "I hope that these comic books would sell so I can keep my job and continue to pay the rent." Never in a million years could I have imagined that it would turn into what it has evolved into nowadays. Never.

With great power comes great responsibility

To my way of thinking, whether it's a superhero movie or a romance or a comedy or whatever, the most important thing is you've got to care about the characters. You've got to understand the characters and you've got to be interested. If the characters are interesting, you're half-way home.

I'm happiest when I'm working. If I'm not working, I feel like I'm wasting my time.